Episode: Privacy Concerns? The EFF Has Your Back! →
The Electronic Frontier Foundation (EFF) is the first line of defense when our digital freedoms come under attack. A non-profit detected to "Defending your rights in the digital world" – this episode of GeekSpeak Dan Auerbach, Staff Technologist at the EFF joins Lyle Troxell to cover GeekNews and talk about human rights in the digital age.
Episode: Stealing Cash, Bikes, and Spectrum from... →
Virtual computer systems, monitoring, stealing cash using cash cards, bike planning is good, iOS tape cassette app, Maker Faire this month, and more when James Dennis, Director of Engineering of Catbird, joins Lyle on this episode of GeekSpeak.
Episode: Dale Questions 3D Gun Robots at Mach 5 →
Lyle is alone in this episode of GeekSpeak – covering UN suggestions about robot overlords, Google loves Palestine, printing guns in your home, Facebook lawsuit, many phone calls – and some web update news. This episode was dedicated to Dale Owen, who we will miss at KUSP. If you do not love classical music – go watch this Benjamin Zander's TED talk about loving Classical music.
Episode: IKEA Robot Tweets Private Eyes →
Hacking Twitter, Geek Entertainment news, robots and artificial intelligence, Geek Word of the Week and much much more with Bonnie, Lyle, and Ben.
Episode: Reddit visits Mars Galaxy Cell Coverage... →
Programer and produce Charley Manske joins Lyle to chat about home network cell coverage, his new Galaxy Note, and about Facebook, Reddit and more.
Episode: Pecha Kucha, Perception, Population,... →
Say it five times fast! Miles & Bonnie find out how to make geeks speak briefly, and cover the latest crop of gaffes, advances, & creepiness in geek news.
Episode: Dark Matter Robot Blinks & Facebook Goes... →
Ben, Lyle and Bonnie cover the week's news.
Episode: Musically Shaving Bytes with Frozen Smoke →
Ben and Lyle chat about music, code, astrophysics and material sciences.
Episode: Apple Security News - the Universe... →
Google and Apple and other security issues, some calls from listeners and more on this episode with Ben and Lyle.
Episode: Sick Wind Farm Games with out Google... →
Founders of Gigin Games, Mike and Alex, join the geeks to chat about game development and play and their new game Runner2, a fun side scrolling platform game.
Episode: Pledge for Plastic Skulls, Frozen Phones,... →
The Geeks cover the week in geek news.
Episode: Patented Billboard Shows Skydiving Rats-... →
Billboards collecting water, parachute in poison rats to kill snakes, re-use old phones for video cams, Pandora restrictions, patent lawsuits, thermochromotic fashion, sports gadget, calls, and more with Al Luckow and Lyle Troxell.
Episode: Robot Drinks, Rails Problems, JS ASM →
Miles is back for a Geeky episode with Bonnie and Lyle.
Episode: Space, Time, Heat & the Kitchen Sync →
VERY long distance duets without the awkward delay; Jet lag; explaining burns to children; and storing your digital stuff for yourself and others.
Episode: The Union of Benevolent Electrical... →
Alternate Universe Geeks take over the show to philosophize, obfuscate, and to make the case for meat-space networking.
Episode: Ease of Use vs Security →
Groundhog Day, bad websites, UPnP and your security, astroid updates, quicky on GitHub, calls from listeners and emails too.
Episode: Monster Cards, Kracken, and Cracking... →
Being silly, Java todo, Kracken video, make monster cards, fixing small tech stuff and calls from listeners.
Episode: Deathstar Full of Banana Slugs →
Bad java flaw explanation now with slugs, animated tattoos, make your own 3d printer "ink", Facebook search, and more geeky topics of the week.
Episode: Watson Swearing Robot Seal "Ze Bike... →
New law allows Netflix to help users spam movies to FB, Ze Frank is in Santa Cruz, Watson is introduced to Urban Dictionary, Amazon lets you get mp3s from CDs you purchased, and more Geeky news from Lindsey, Ben, and Lyle.
Episode: Hot Humans, Exoplanets and CodeSchool →
Adam Fortuna from CodeSchool joins the geeks for a chat about the week in geek news, online education, programing and other geekyness.
Episode: Gamification Ion Slime in Your Email... →
Hagfish Slime, Ion thrusters work, Insurance and climate change, 386 linux drop, Gamification, Email settings, Automagically annoy Miles, and more tech news with Miles and Lyle.
Episode: Intellectual Social Property →
Intellectual property attorney and friend Michael Mount returns to GeekSpeak to chat with Lyle about twitter, ownership, copyright, and work for hire.
Episode: Be Creative - Robots, Legos, and Science... →
Author Michael Margolis, author of Make an Arduino-Controlled Robot from O'Reilly , joins Lyle and Wyatt to chat about Autonomous and Remote-Controlled Bots on Wheels, Legos, and wonderful computer games that help teach your children science.
Episode: Mayan Calendar and No Free Privacy →
The Mayan calendar is really quite geeky, learn the real details of this epic time keeping system. And is your privacy worth some money?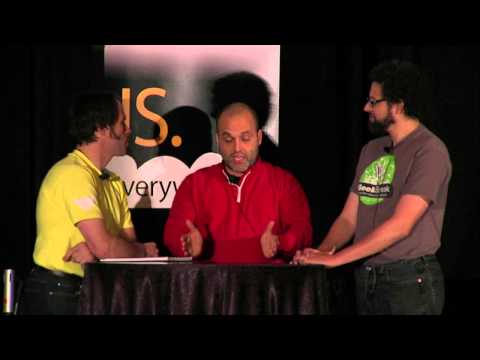 Episode: Syria Denies Access to Microsoft... →
Syria drops off the internet, both Microsoft AV and hotel key cards get a failing grade, Google Fiber ahead of its time, and more in the Week in Geek as Lyle, Alex, and Miles answer your calls and questions about technology.
Hany Farid, Digital Image Detective (with Robert... →
Regularly on GeekSpeak Lyle speaks about Robert's wonderful radio show The 7th Avenue Project With Miles and Lyle away, you get the pleasure of one of Robert's geekier episodes: a conversation with computer scientist and photo fakery expert Hany Farid. Robert and Hany discussed the ways that digital retouching (e.g., Photoshop) has altered our relation to photography.
Insecure Androids in Space →
The geeks cover the week in geek news, and take your calls.
Beluga Whale Reports Narwhal Beats Orca →
Political problems in tech, friction discussion, New Bowing 787, Apple awarded design patten ridiculous, MPAA wants inside your home, Steam for Linux and more news plus calls from listeners.
Beluga Whale Reports Narwhal Beats Orca →
Political problems in tech, friction discussion, New Bowing 787, Apple awarded design patten ridiculous, MPAA wants inside your home, Steam for Linux and more news plus calls from listeners.
Humans Programing and Awesome Humans Vote →
Are you an american? Vote on Nov 6th or before! One Laptop Per Child → Humans are awesome! A debate about weather programing should be taught to everyone like mathematics and literacy. IBM's Watson goes to med-school. A WWII carrier pigeon is found. Lyle's big question: "How do you teach programing?"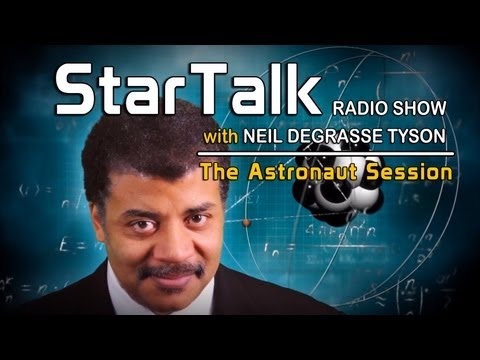 Err, it is hard to figure out download counts for... →
Specifically we use Nginx to host the GeekSpeak website. Nginx writes log files. But the differnt clients (iOS Safari/audio player section, Chrome, web browsers and such) do different things when downloading files. Some result in a http code of 200, and some do multiple 206 codes. And it is difficult to figure out counts.
Uranus Viewing, Algebra Packets and Metaphoric... →
New fast data transfers using algebra packets, new images of Uranus, Lyle describes hardrives using circus metaphor and more helping people with their technical calls. GeekSpeak for 2012-10-27
"I hate running Windows. I hate talking about Windows. I even hate making fun of..."
– Ben Jaffe
New Shell - looks fantastic →
IE doesn't even fix Eagle Beaks →
Ben teased, this time about Renn Faire, Google to drop IE 8, cell phone data overcharges, and stolen hacked BMWs. These stories and your calls on this week's episode of Geek Speak.
Supporting women in open technology and culture →
We are joined by Valerie Aurora, executive director of The Ada Initiative an organization aimed at "Supporting women in open technology and culture." Valerie's recent article DEFCON: Why conference harassment matters is a call to action for the Geek community! In the first half of the show we will cover GeekNews.
Women in Technology - GeekSpeak tomorrow morning
Defcon, a giant hacker conference, which takes place in Las Vegas every year is an amazing collection of like minded Geeks exploring everything Geeky. I know, it seems to good to be true for us geeks, but, unfortunately, Geeks are not immune to being jerks. This year much news from the conference centered around what a sexist environment a Geek convention can be. Tomorrow on GeekSpeak, Valerie...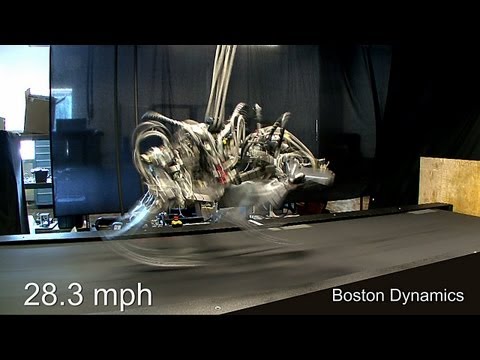 Tarzan Swinging in the Facebook Cloud →
Tarzan Physics, Wolfram Alpha Facebook, hover bike, What is the Cloud? Space flights for anyone, spammers the social disease, big tricorder's in space, sign language translation gloves and more GeekNews.
Eye Tracking Brain Tricks →
Dr. Fiona Mulvey and Prof. Kenneth Holmqvist join us for a discussion on how the human eye works and a bit about eye tracking research. Also, a mars robot sees rock and attacks it! Plus, networked cars help reduce traffic.
New site up, podcast not updating, working on...
I got the new website up for geekspeak.org two days ago, NPR's feed system grabbed one of the new shows, and then got an error, which was my fault. (trying to do some smare re-writing of urls in Nginx.) So, now NPR is not getting the new shows, bummer, less download's this month! I have been meaning to do test driven development, but don't know much about testing… so...
Editors, Keyboards, and Ctrl-V →
Ben talks about what he teaches at DMA and the Michael Bale touch. The Geeks yack on about radio tech support, google docs sharing, coding on an iPad, and even some Geek News! DNA data storage? Miles tries to explain sizes. Curiosity videos and much more.
Apple Retail going bad?
Johnson was champion of customer satisfaction, designing and staffing the stores to provide a superior experience for visitors and buyers alike. He was able to win over Steve Jobs with the concept that revenue and profit should be a secondary goal of Apple's retail stores. — Apple Retail's Emphasis on Profits Continues, Tied to Operational Perspective of Cook and Browett
Hacker Dojo →
The Geeks talk about Hacker Dojo, updates in the industry, and apparently something about Mars.
Games, Gals, and the Gallantry Gap →
Women in gaming, privacy online service, FaceBook's effect on high school reunions, and the "privacy" question. This is more with Lyle, Al, Miles, and Bonnie.
Search Engine Optimization with Eric Enge -... →
The Geeks discuss astronomical and security news. Eric Enge, CEO of Stone Temple Consulting, joins for the second half of the show to discuss Search Engine Optimization (SEO).
New Site/Service: Hire a Freelance Developer →
Gun.io seems like a cool little service. I esp like the focus on Open Source projects with price tags behind them. Kinda cool idea.
Trolling Al Qaeda, GeekSpeak for July 21, 2012 →
The US Government trolls terrorist groups, voter registration via Facebook, simulating the lives of bacteria, and more while Lyle and Miles take your calls and comments.